Featured Artist Jeane Smith
Jeane Smith
(Anacortes, WA)
Jeane was born in London, England and has lived in the USA for 61 years. Since l974, with a break of 7 years in the early l990s, she and her husband have owned a home and lived in Anacortes. She has always been involved with the community through volunteering in the schools, library and theater.
"I began painting seriously in 2006, taking watercolor classes from Ruby Martin. Jennifer Bowman's class in acrylics added another dimension. From l963 to l984, I had studied with various teachers across the USA. Ten years of winter months in Mexico by the Sea of Cortez inspired me to use bright colors and many sales of my work encouraged me to continue with watercolors and acrylics."

"In 2017, I joined the Salish Sea Plein Air Painters. It is a challenge to paint outdoors, but I do love the experience. As my photographer brother-in-law puts it, "The image we make must portray the personal moment that nature shared with us, for this icon of time has now vanished and will never return." I agree from experience painting Plein Air, the scene changes by the minute."

"The beauty of the Northwest, the changing seasons and marvelous cloud formations inspire me every day. Clouds are my delight; I plan to focus on clouds in future work."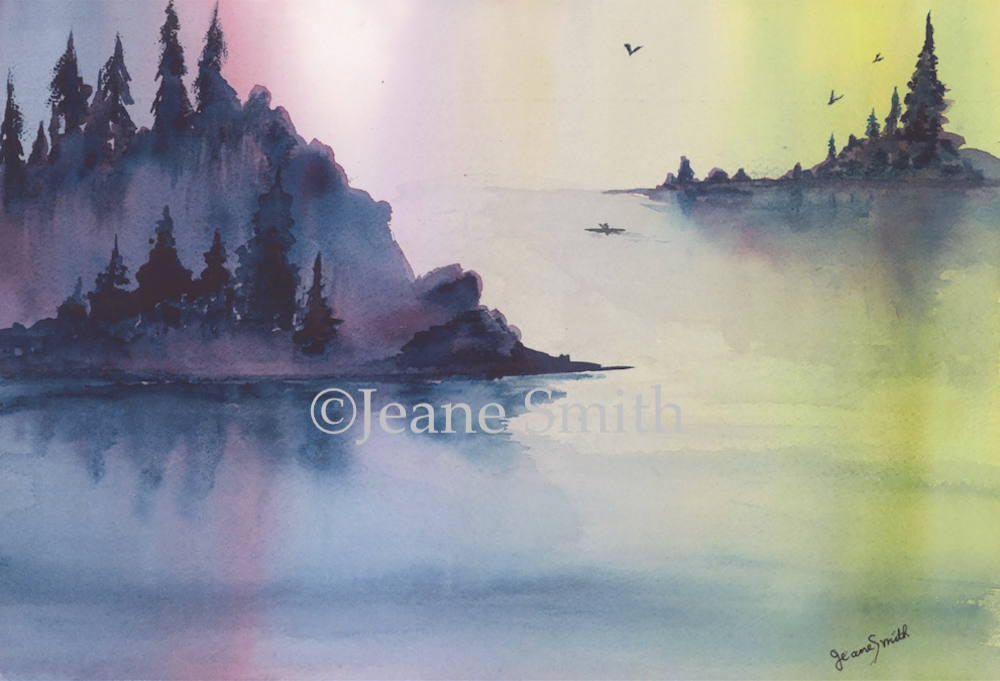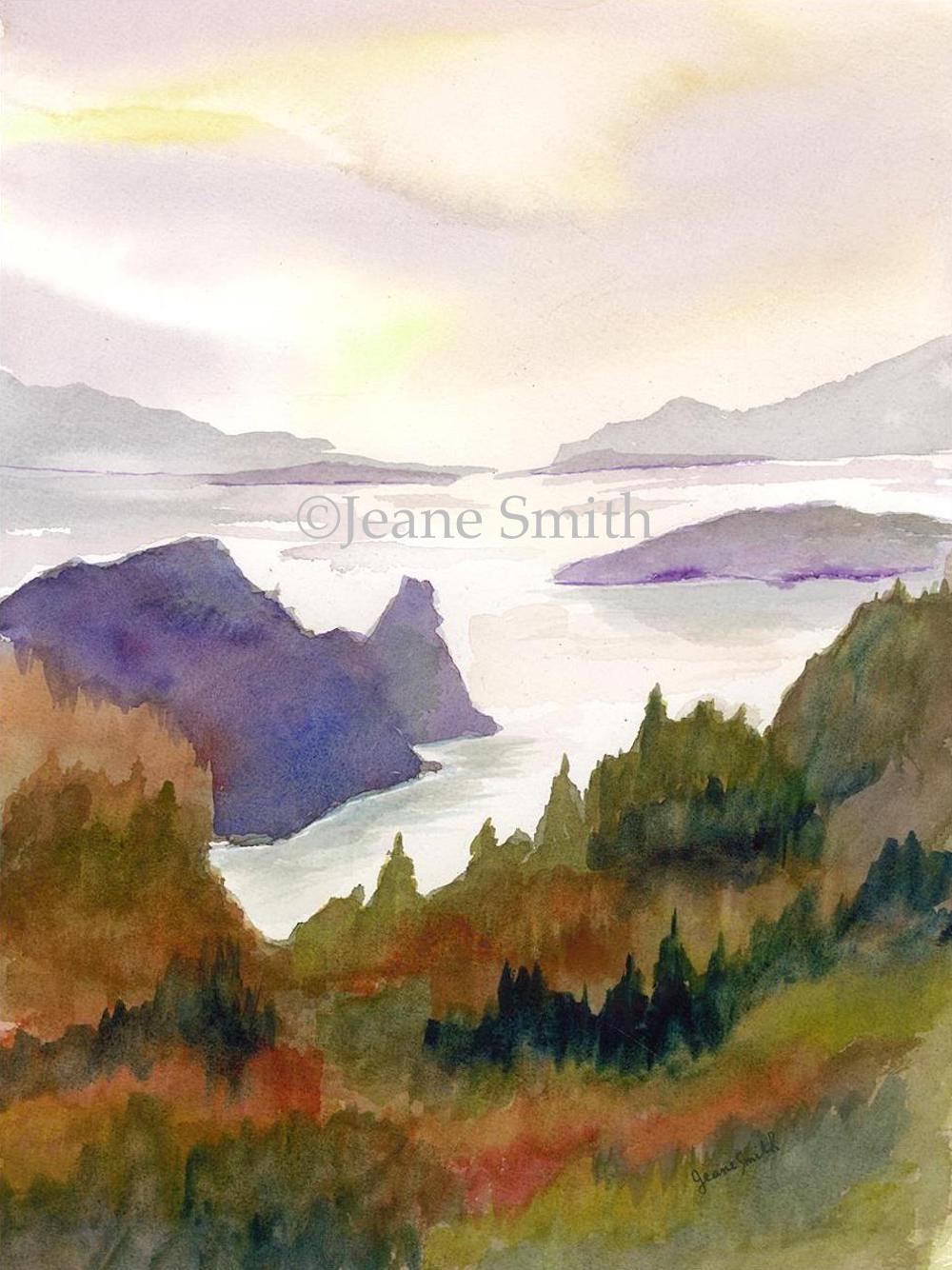 "This is my home, where my heart is. It is a gift to cherish and record."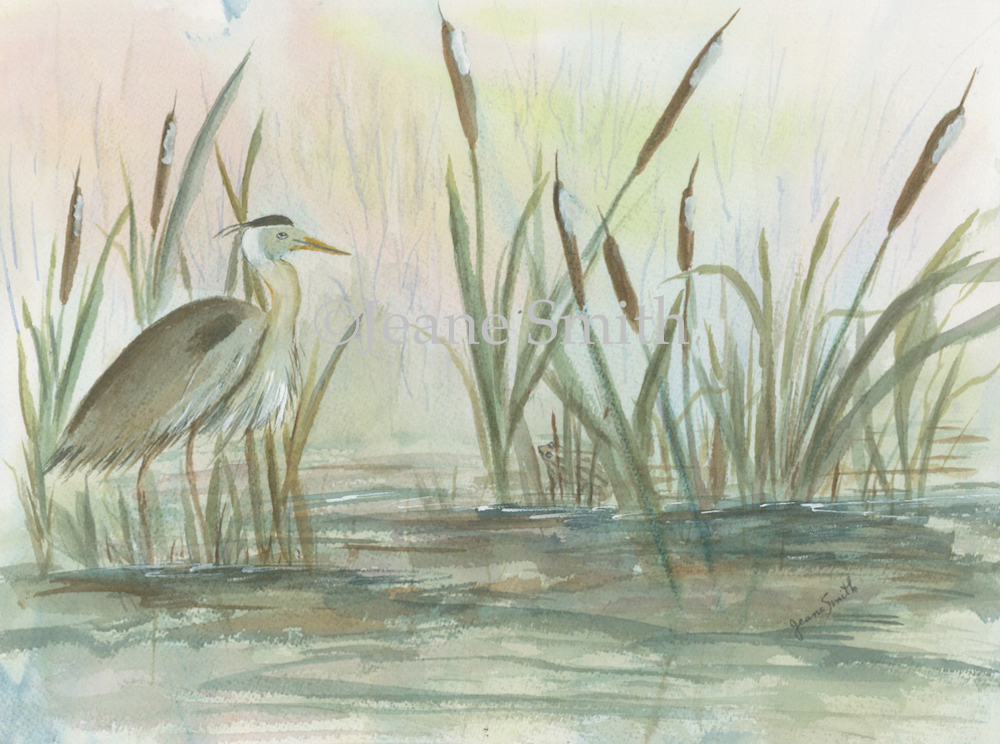 "Seascapes, flora and fauna in the forest, backyard creations, all there to allow me to express my impressions."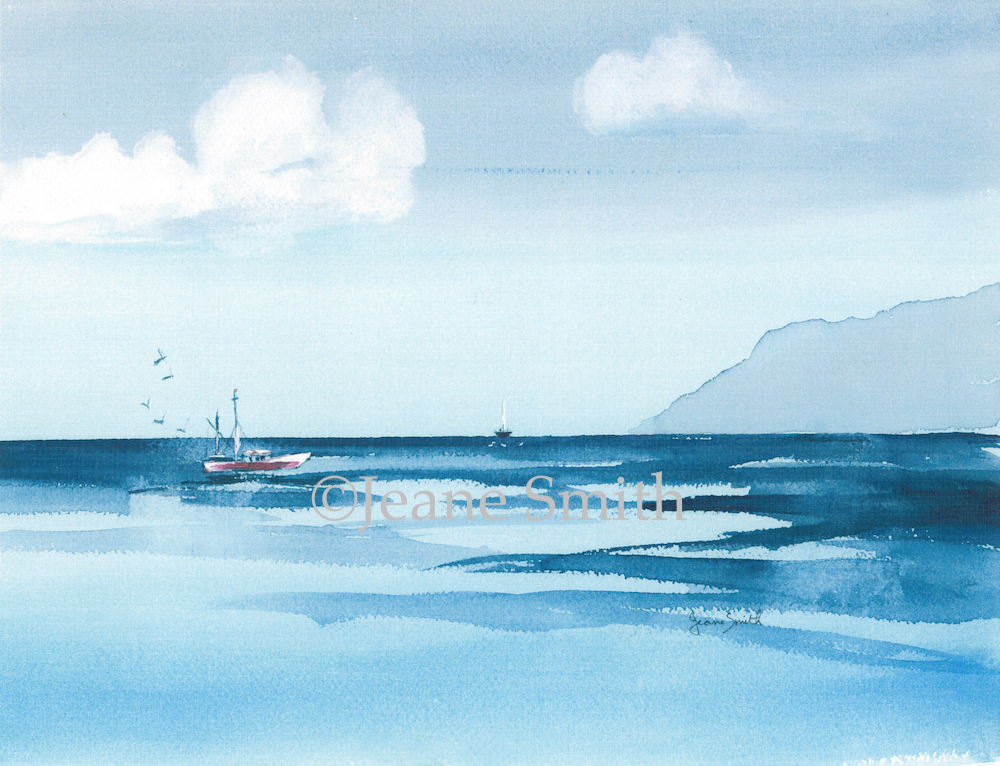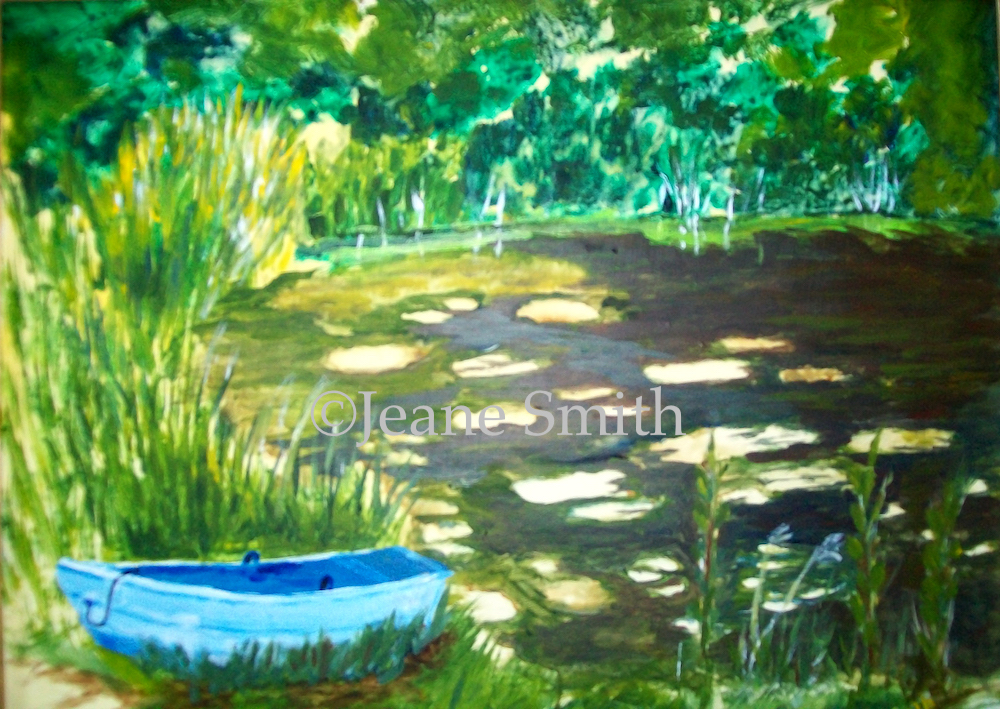 "When given the challenge to paint one of my favorite artist's work, I chose 'The Boy in the Red Vest' by Cezanne. Apologies to the master, but I did enjoy doing this for my personal gallery."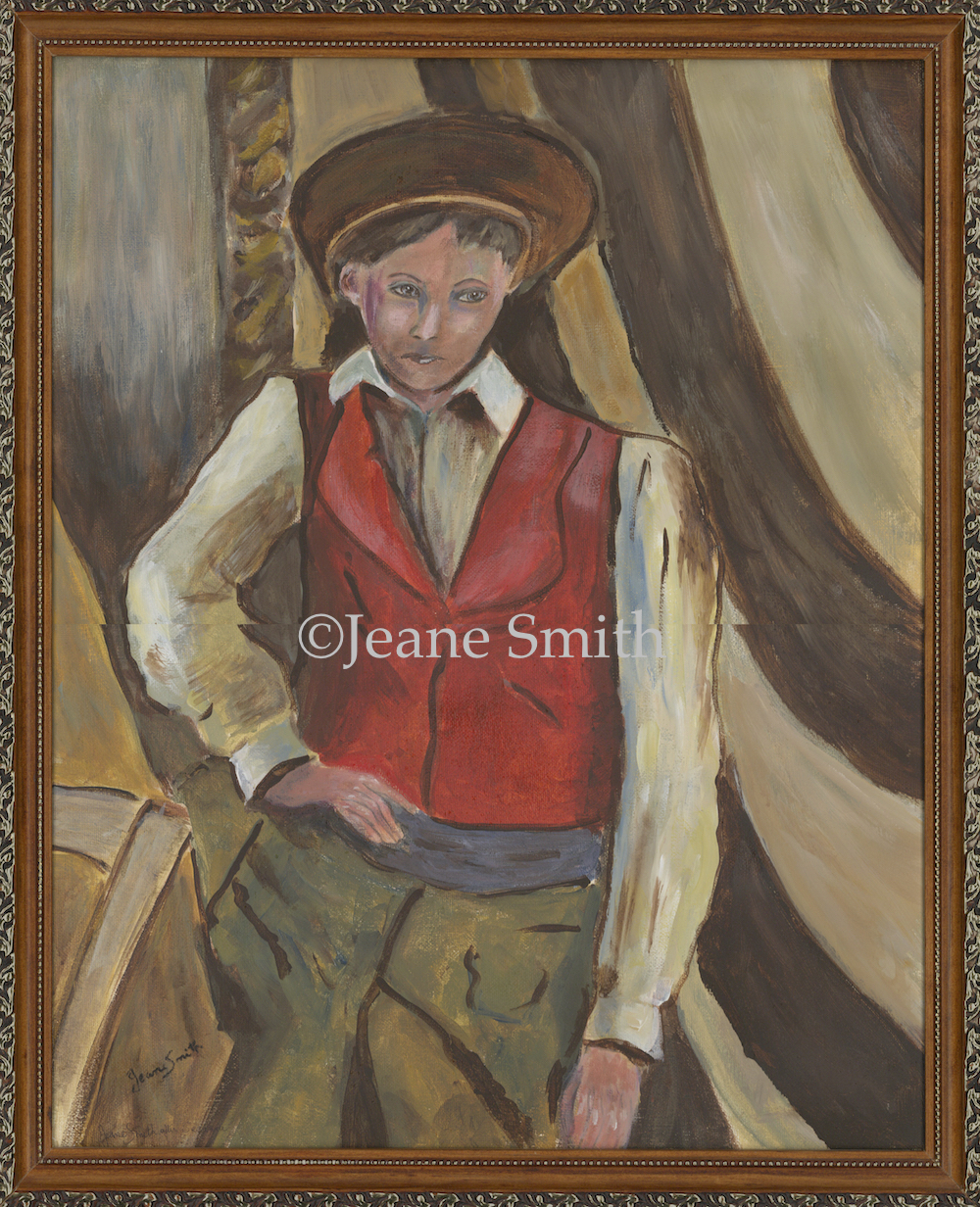 "I am now experimenting with water-mixable oil paints and, so far, am enjoying this medium."

"In 2018 I initiated the call for local artists to exhibit in the Friends Community Room in the Anacortes Library. A team of eight work on this venture four times annually. Local artists submit their work, which shows for three months."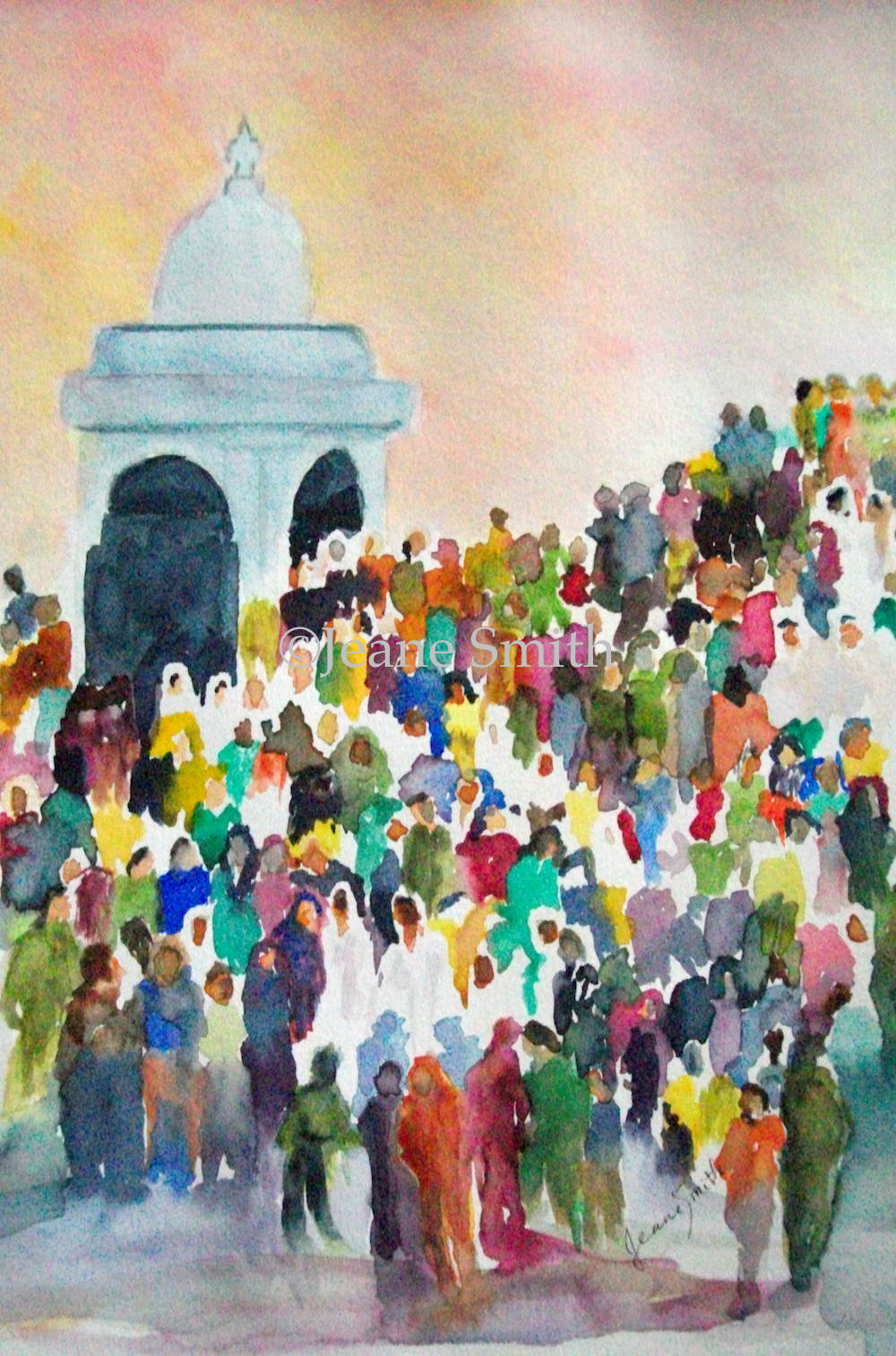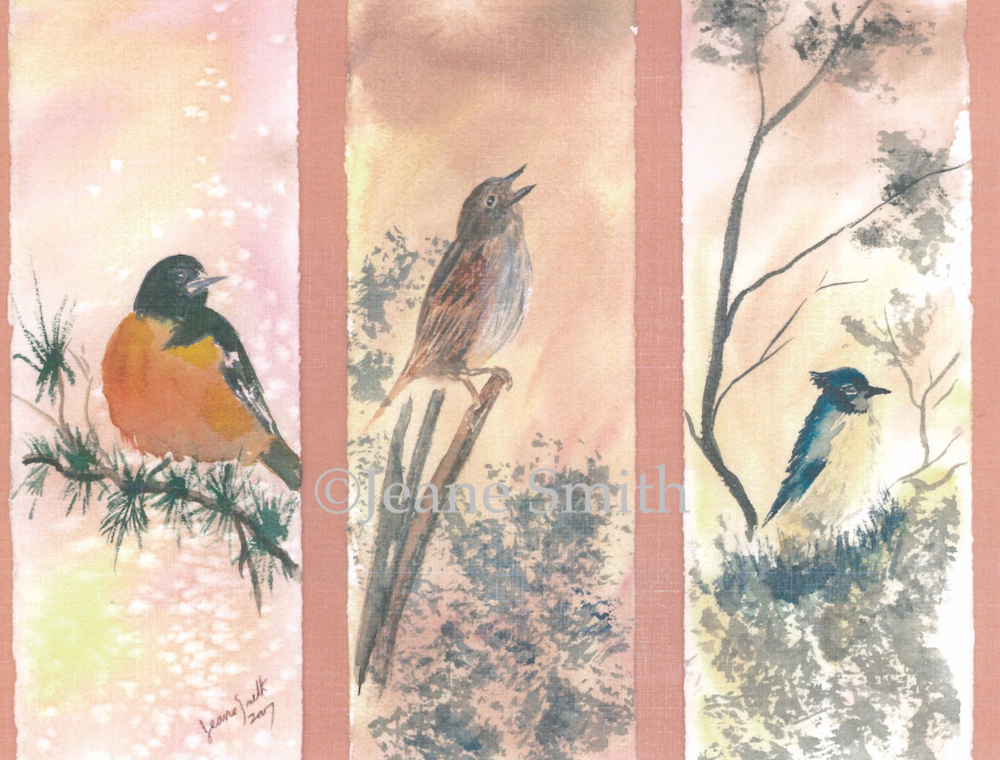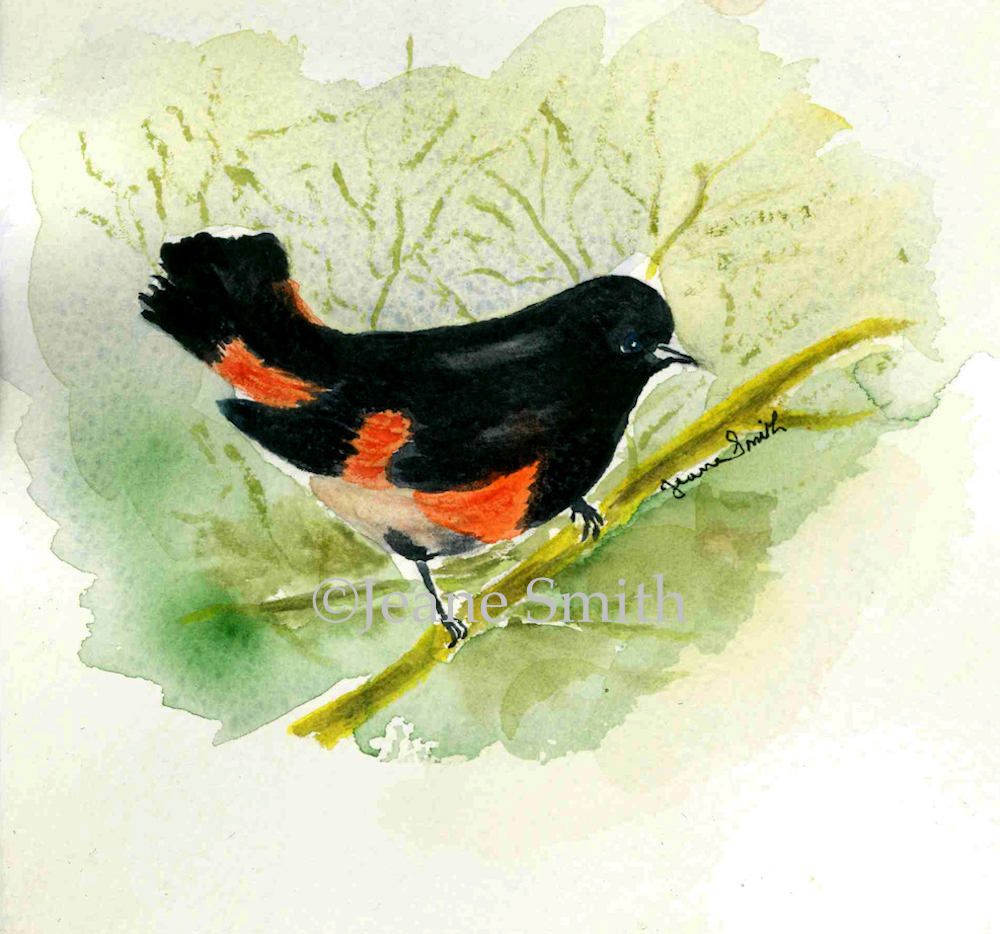 "Michele Hanson and the talented staff at Bayshore's Graphics Department are so helpful. I have never been disappointed in their work and service. Reproductions of my paintings can be purchased through Bayshore, and my contact information is also available through them."
Jeane's work is available for purchase at the Island Hospital Gift Shop and at Red Snapper; both are located in Anacortes. For a limited time, her work is also available in Bayshore's Art Gallery!


Jeane Smith is a talented local watercolor artist; her work is loved for its rich color and soft detail. One of our favorite paintings of hers is of two roosters, cleverly named "Colonel and Sanders", which has bright colors that pop against her lush green background. We love working with her, and we look forward to whatever her future projects may be!
-Michele and Mikey, Bayshore Graphics Dept.


Bayshore's Featured Artist History: