Featured Artist Timothy Haslet
Timothy Haslet
(Oak Harbor, WA)
A native of the Pacific Northwest and a graduate of Whitworth University in Spokane, Washington (B.A. in Art: Drawing/Painting/Printmaking), Timothy comes from a family of artists. From as far back as he can remember, he was instructed in art and encouraged in visual expression.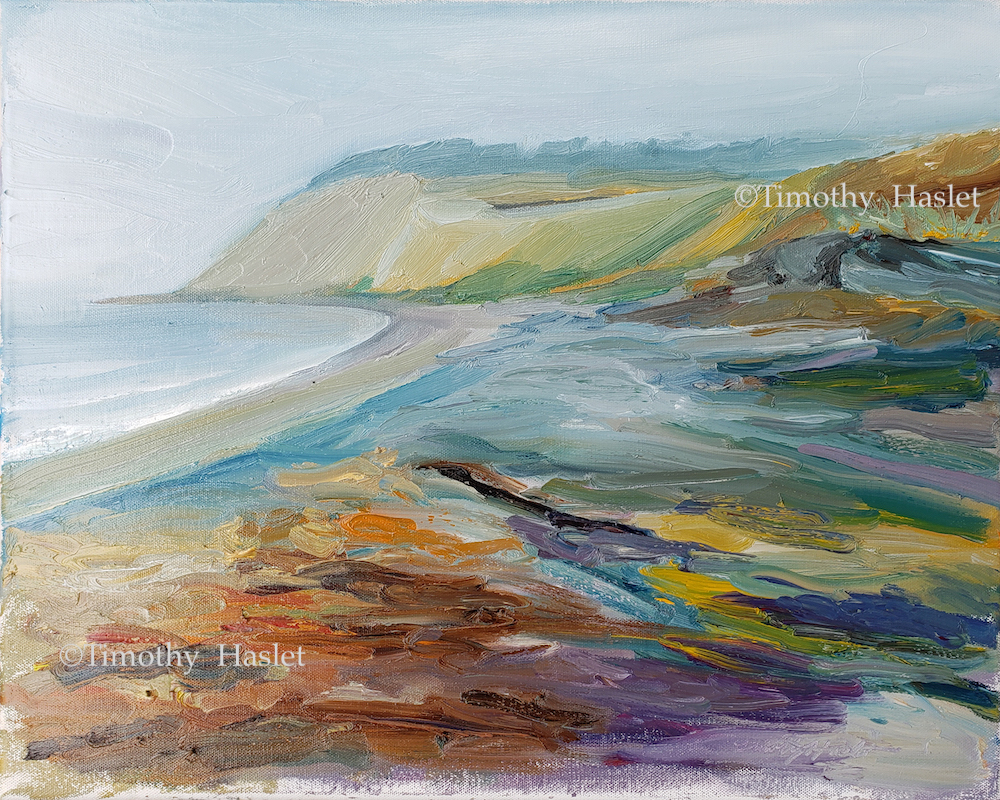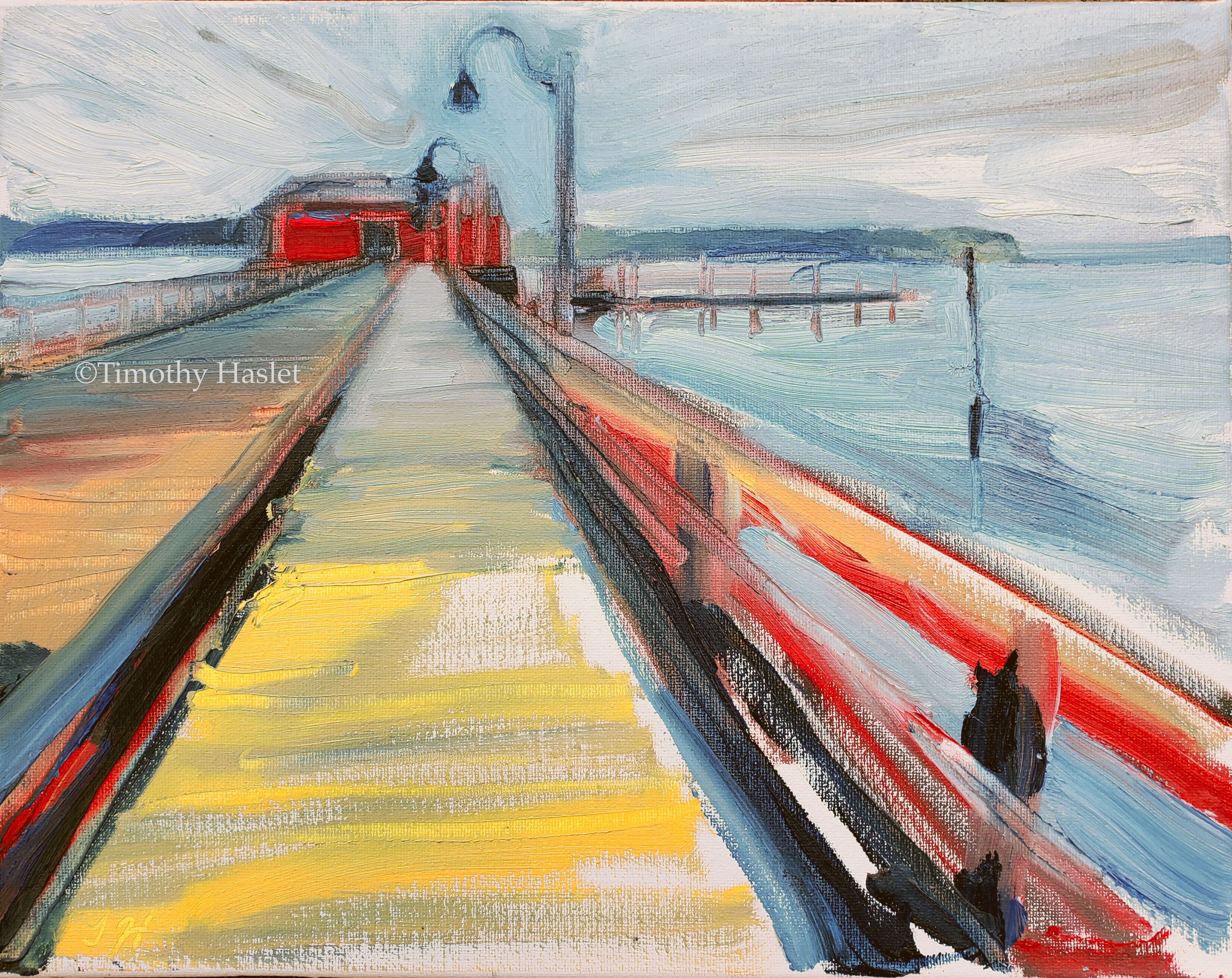 The Impressionists have inspired Timothy, not only in their approach to painting and its application, but also with their supportive community. Many of his landscapes and portraits are also expressionist in nature, as communicating emotion through color is key. Dynamic scenes are also achieved through outlining, diagonal sweeps and blurred edges to forms.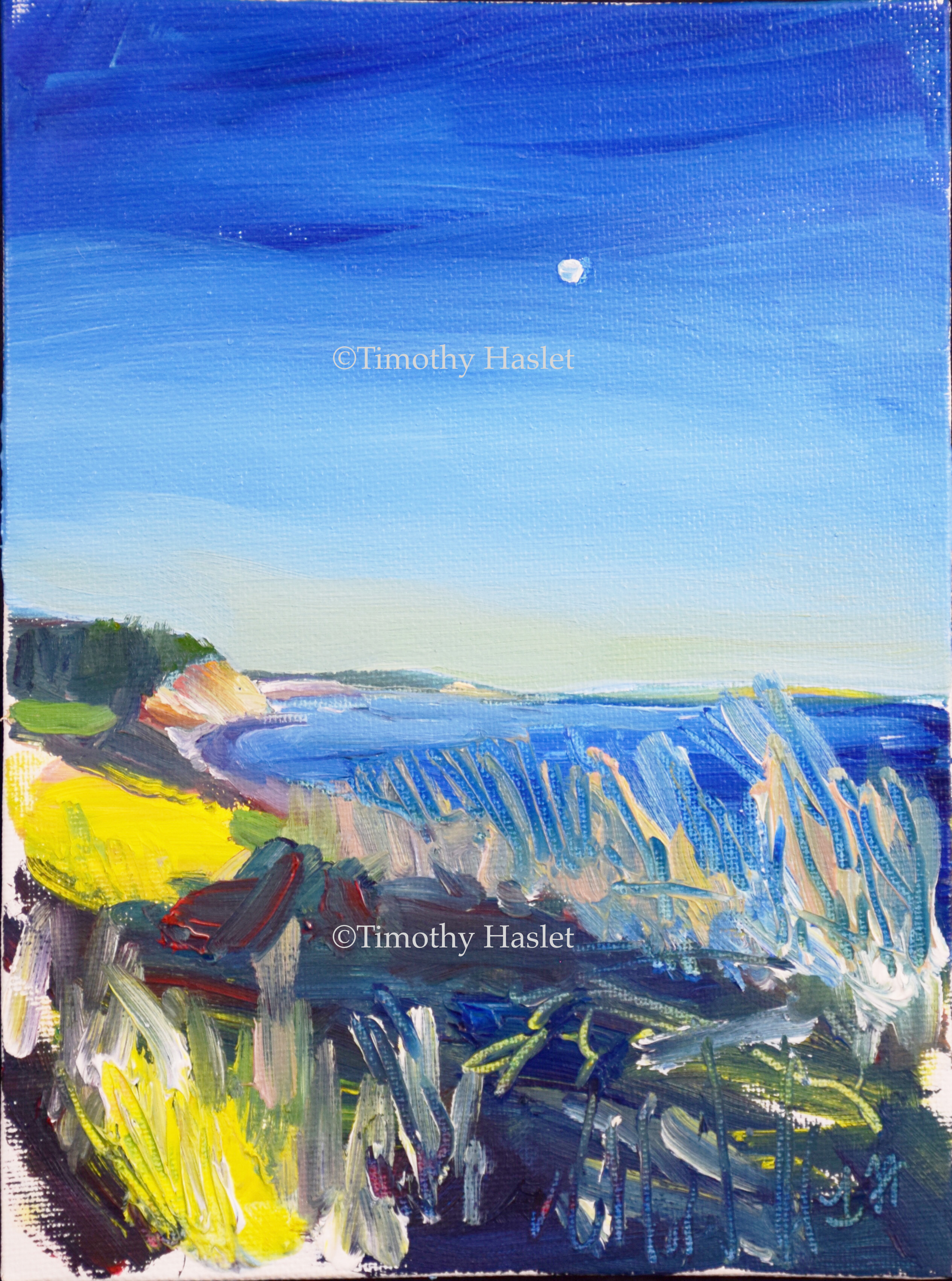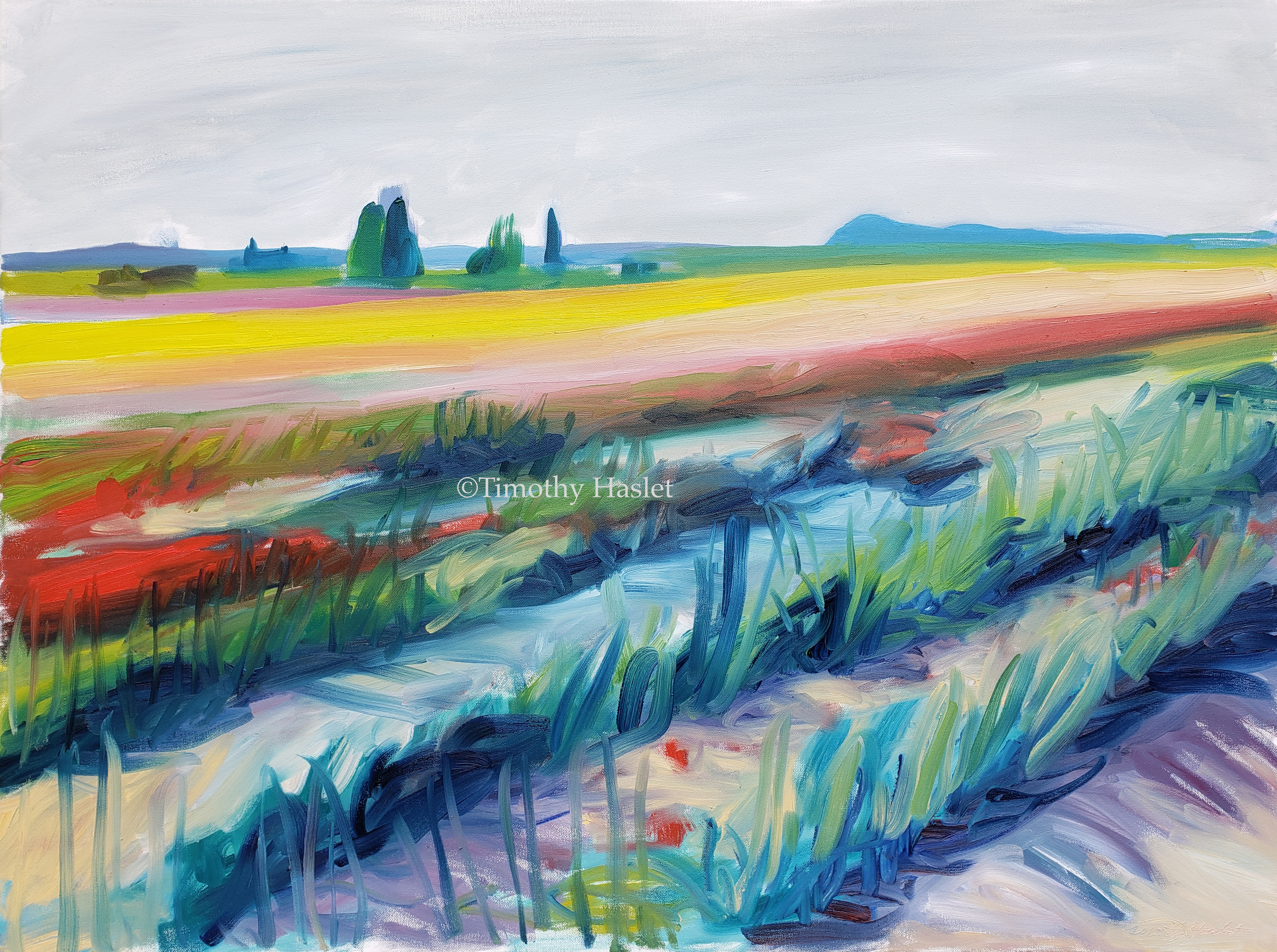 Timothy has made travels to Europe to study art. Two of his favorite stops have been Monet's house and garden at Giverny and the Musee D'Orsay in Paris, especially the room devoted to Van Gogh. Timothy also owns a landscaping business that allows him to study landscapes and to travel throughout Whidbey Island to find inspiration. He has been known to bring a camera and his pochade box along to do quick "plein air" studies.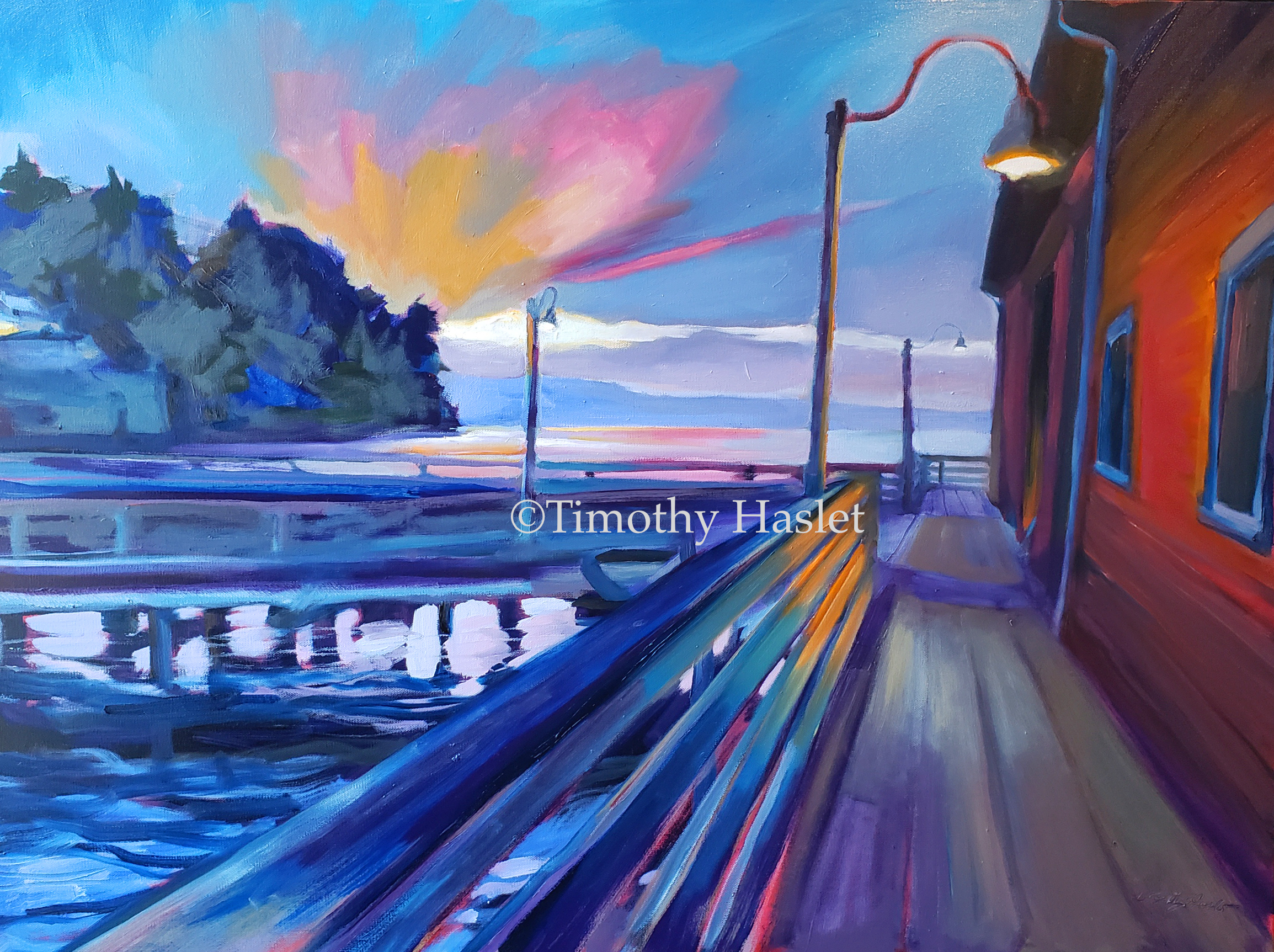 He celebrates a new milestone: "Best Artist 2019" in the Whidbey News-Times' "Best of Whidbey" Reader's Choice Awards.
Awards:
2017 Second Place 2-D Coupeville Arts & Crafts Festival Juried Show
2018 First Place 2-D Coupeville Arts & Crafts Festival Juried Show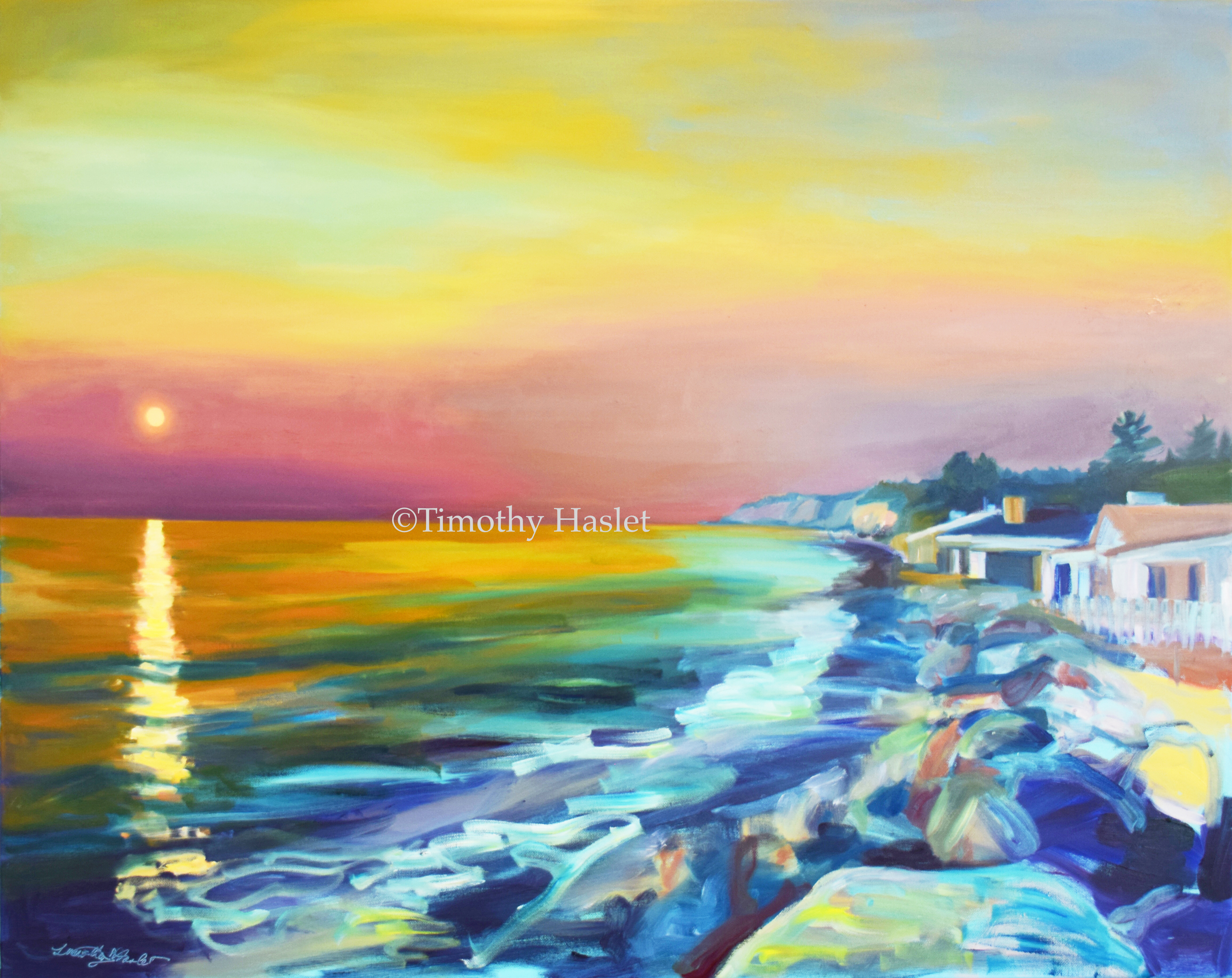 "Bayshore has been so very helpful in creating cards for me to sell at the gallery and at events! They are made with such quality that I have had (more than once) collectors take one of each to bring back home to frame on their walls. That Bayshore delivers to my home studio in Oak Harbor is icing on the cake. They have made the business of being a professional artist that much easier for me, and for that I am extremely thankful!"


Timothy's work is currently represented by Penn Cove Gallery in Coupeville, WA, and Artworks Gallery in Langley, WA. For a limited time, his work is also available in Bayshore's Art Gallery! Visit www.timothyhaslet.com

Timothy is such a pleasure to work with! His art is high quality, and brings out so many different emotions. I always look forward to seeing his new artwork, and turning it into amazing cards for him! --Michele Hanson, Bayshore Graphics Dept.


Bayshore's Featured Artist History: